Our team at A.G Appel Enterprises Ltd. is highly skilled, experie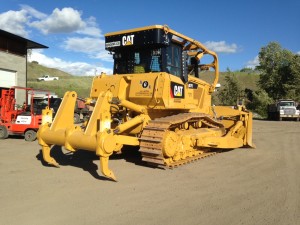 nced and knowledgable when it comes to your Forestry Bulldozer Projects. With a large fleet of equipment and trucks, and numerous gravel pits located in the area, we are the one call you need to make for a quality job from start to finish.
Contact Us for more information on our bulldozers & experience.
Forestry Bulldozer Sizes:
Caterpillar D6
Caterpillar D7
Blade & Ripper attachments
Forestry Bulldozer Services:
Our services include, but aren't limited to the following:
Road building
FSR maintenance
Forest fire control & clean up
On-call fire services
FSR dust control
Hauling logging equipment
Safe Certified
Excellent standing with WorksafeBC
Comprehensive OHS program
Radio & FSR frequencies
Back to Forestry Equipment